Additionally, BlockSite users have on average 6 keywords in their blocking list. Blocking by keyword, enables our users to block thousands of websites that contain a word that often steals their focus. In a few clicks, all websites containing the keyword are removed, and their productivity is elevated.
BlockSite users also have on average 3 apps in their blocking list, that they choose to block during the time they need to work and study. Think of the apps you visit the most and could do with a break from, and we're sure that if you add them to your block list, you'll notice an immediate improvement in your focus, productivity, and use of time.
Now, we're sure you're wondering which sites these are right? So here's the deal.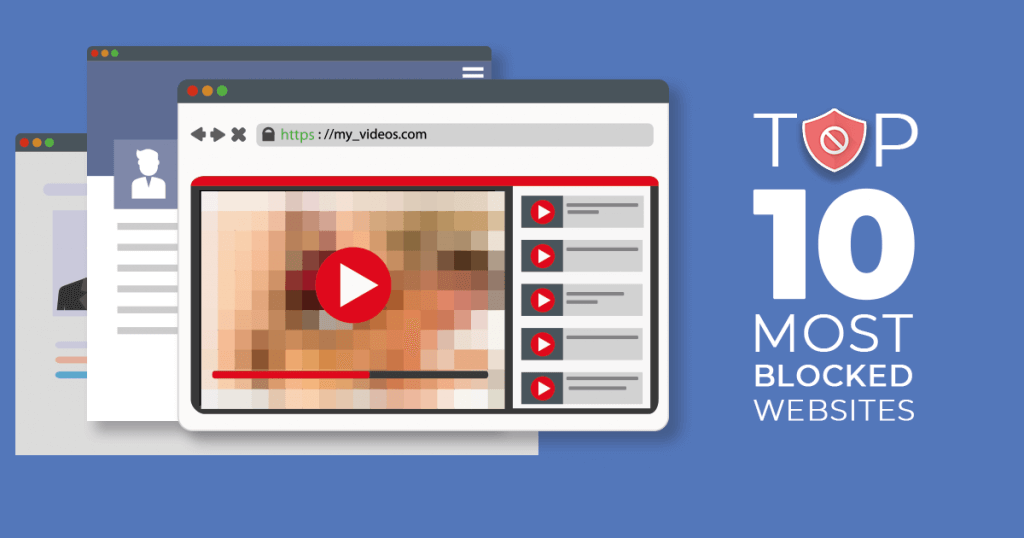 The Top 10 Most Blocked Sites on BlockSite
1. YouTube
The most blocked website on BlockSite is YouTube. The majority of our users seem to block the online video-sharing platform to help keep them focused and stop wasting time online. Have you ever found yourself in the middle of a task, getting distracted by a YouTube video, then 3 hours later watching countless videos that add no value to your life? Yep, we thought so because we've been there too. Therefore, it's time to add YouTube to your block list.
2. Facebook
Second, on the list is Facebook. The social network platform that has you scrolling and liking for hours on end when you're supposed to be working or studying is one of the ultimate time thieves. It's nothing new that social media networks are designed to keep us engaged and on their platforms for long periods of time, and as a result account for a lot of the distractions that we encounter on a daily basis. Make sure you add Facebook to your block list today to control your screen time and overcome your social media addiction.
3. Instagram
While it's always fun to view aspirational pictures and see what your friends have uploaded to their stories on Instagram, it's not the most productive use of your time. Especially when you need to get tasks done and keep yourself focused. Instagram is the third most blocked website on BlockSite and users have saved over 1.2 hours each and every day just by blocking such websites! What are you waiting for? Time to take back control of your time and add it to your block list.
4. Twitter
Everyone wants to stay in the know and keep up to date on the latest developments from their favorite news outlets, celebrities, and other accounts that interest them however, Twitter comes in fourth place on our list of most blocked websites due to it often having a negative impact on our productivity. While a tweet may only take a few seconds to read and write, all those tweets added up may take up a considerable amount of the time you have in a given day. Add Twitter to your block list while you're working to make sure you only use it when you take a break.
5. PornHub
The world's leading free porn site is fifth on the list of BlockSite's most blocked sites, and for good reason. Many people use BlockSite to help them deal with their addictions, whether it be to adult content, gambling, gaming, or anything in between so it comes as no surprise that PornHub is on this list. Control your addiction and make sure that you have all the tips and tools to block inappropriate content for children online with BlockSite.
6. Reddit
We all want to be heard and who doesn't love a good discussion, there's a time and a place to talk and there are times when you need to keep your focus in check. Many of our users have added Reddit to their block list as a way to control how much they use the network. Being involved in communities on the platform based on your interests can often use up too much of your time and not enhance your productivity. Set your work mode on BlockSite so that when you take breaks, you can get involved in a topic of choice 😉
7. Xvideos
Xvideos is another free adult content site that takes up too much valuable time. Learn how to control your adult content viewing by also adding such sites to your block list to make sure that when desire kicks in, you need no self-control – just BlockSite to help you. Find out how you can quit watching adult content here.
8. Roblox
In eighth place on our most blocked websites is Roblox. Roblox is an online gaming platform and game creation system that allows users to program games and play games created by other users. So, if you find yourself playing or creating games when you should be studying, learn how you can temporarily block websites with BlockSite.
9. Netflix
With Netflix making movies & TV shows available online, AND with the ability to stream content right to your smart TV, game console, PC, Mac, mobile, tablet, and more, it's no wonder that they're number eight on the most blocked list. In short, there's time to work and there's time to…well, Netflix and chill – and if you find it hard to control the urge to watch the next episode of your favorite show while you should be working, studying, or getting important tasks done, add them to your block list.
10. TikTok
Recently found yourself dancing in your living room to the latest TikTok craze? The majority of us have and with the video platform giant only growing and growing, it's becoming even harder to avoid getting involved. TikTok is the ultimate destination to create mobile videos that capture and present your creativity however, it might not be the most productive use of your time. As another social media outlet, it's important to control your usage of this platform to make sure you don't get lost in, well dance, instead of improving your time management and productivity.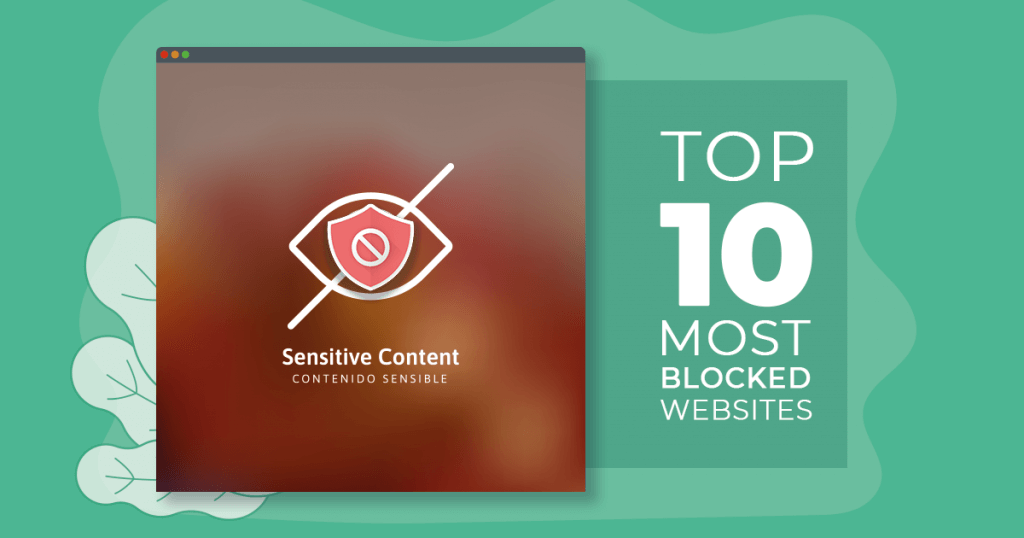 Control your time
Overall, it appears that the majority of blocked sites on BlockSite are social media outlets, with a slight exception of gaming and adult content sites. Why? Well, in comparison to other websites, social networks always have something new and they change quickly. With updates from businesses and friends and family alike all you need to do is refresh to get new content instantly, which is what also makes them so addicting.
To make it easy to block websites on BlockSite, we have a range of features that you can use to remove distracting websites. In just a few simple clicks, you'll become a lot more productive. And if you want even more focus and productivity in your life, get BlockSite Unlimited and you'll be able to block by category – saving you time and giving you the ability to block in bulk as well as a range of other cool features that will help you become the best version of yourself – there's also a free trial on our premium offering. Click here to get started today.