Right now, you have an endless amount of options for where you can direct your attention. You can focus on the text message you just received, the comfort of the seat you are sitting in, your sore calves from yesterday's long overdue jog, the smell of coffee from the break room, or, hopefully, this article.
Here's what you can't do: focus on any two of them at once. None of us are efficient at "switch tasking"—moving back and forth from one sphere of attention to another. There's a reorienting penalty every time we switch spheres, causing a 40% drop in our efficiency.
The first key to attention management, then, is to reduce your "switch tasking." The longer you can remain focused upon one sphere (until your goals within this sphere are accomplished and you are ready to move to another) the better.
This is easier said than done, and the reason for the difficulty is that your brain has two different systems of attention that compete with one another. Your brain has something in common with a minivan carrying a family across the country on a road trip. That's right, your brain is like a family of five that's packed up its bags and piled into a van to make the long trek to the Grand Canyon. Just as this van flies down the highway so your brain flies through events all day long. And just as there are two conflicting groups of people in the mini-van — those having fun in the backseat, and those doing the driving in the front seat — so there are two conflicting kinds of attention living in your brain: the system that wants to sit in the back and be stimulated by new and novel things, and the system that sits in the front and wants to accomplish goals.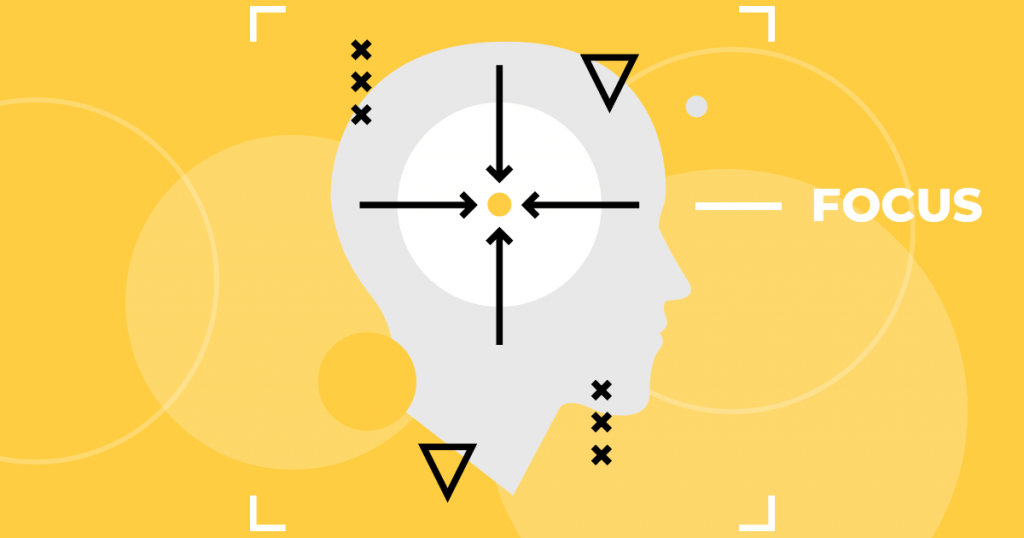 SYSTEM OF ATTENTION #1: KIDS IN THE BACKSEAT
Our brain's first system of attention is centered on enjoyment, like kids in the backseat of a van. The sole task of kids on a road trip is to avoid boredom, so they look out the window for fascinating cars or funny looking animals, they play with toys and video game devices, and they poke and bother each other — all in the name of finding entertainment. Similarly, a major system of your brain is wired to seek new and novel stimulus, with a particular focus on finding pleasure and avoiding pain. Neuroscientists often call this "bottom-up" attention. As we go through life, this system of attention is always looking out for things that will excite us that we want to go towards, while also watching out for things that cause us pain that we naturally flee. Your immediate needs are driven by this system.